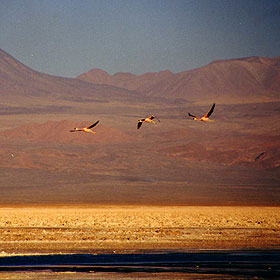 Atacama Desert ranked 2nd on NY Times 52 Getaways List
Chile's Atacama Desert was recently highlighted as one of the 52 getaways you can´t miss this year 2017. Prepared annually for the travel section of the New York Times, the Atacama Desert was ranked second this year, making it a highly visible and anticipated destination in the world of tourism.
The list, which Canada tops at #1, highlights the Atacama desert and its clear skies. Unique in the entire world, these crystal-clear skies allow easy gazing at the stars—besides providing a great attraction for adventure lovers. Landscapes of dunes sculpted by wind and kaleidoscopic lakes of salt amaze even more from above, in a hot air balloon tour. The excursion is offered regularly since August 2016. Atacama is one of our fave destinations! You should check it out in 2017!